WE NO LONGER ACCEPT BILL PAYMENTS OVER THE PHONE AT CITY HALL.
We have implemented a new service that will allow you to:
Make a payment online by credit/debit card or ACH
Pay over-the-phone with a toll-free number
Receive email notifications when your bill is ready
Access bill, consumption, and payment history!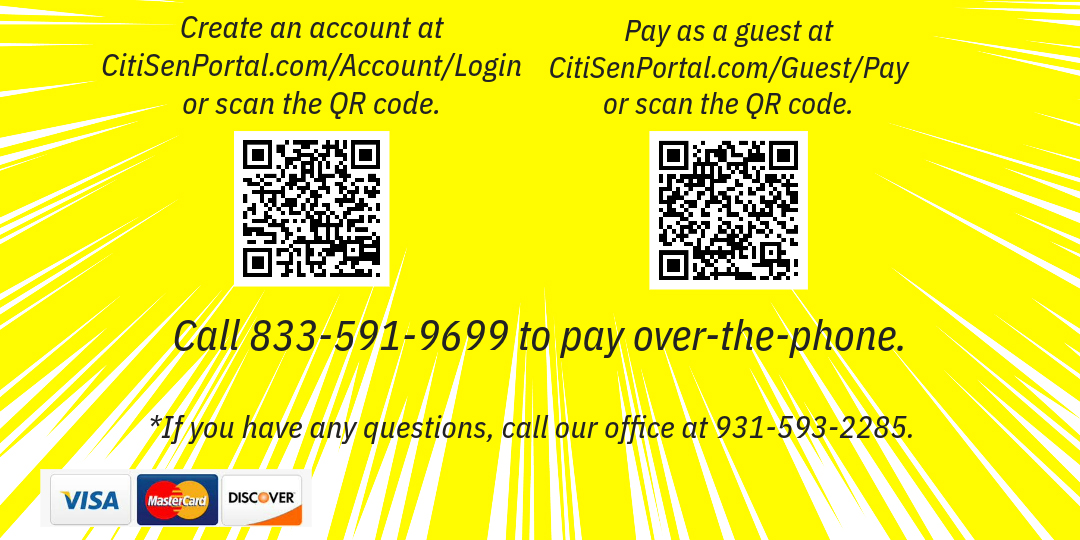 So, as you can see, you should not call City Hall to pay your bills but use the internet or toll-free number to make payments. There are three ways to pay now. The first way is to use the portal online by either choosing to set up your own account with CitiSenPortal.com, or you can pay as a guest. The third way to pay is by calling toll-free 833-591-9699 and paying over the phone. However, keep in mind if you use the phone method, you cannot make partial payments; only full payments will be accepted.
Simplified, go to CITISENPORTAL.COM/GUEST/PAY or grab the QR code with your smartphone.